Available Today 07788 570661
Leamington Spa, Warwickshire, Birmingham, Until 6.30pm
Naked Naturist Massage the Ultimate Massage Pleasure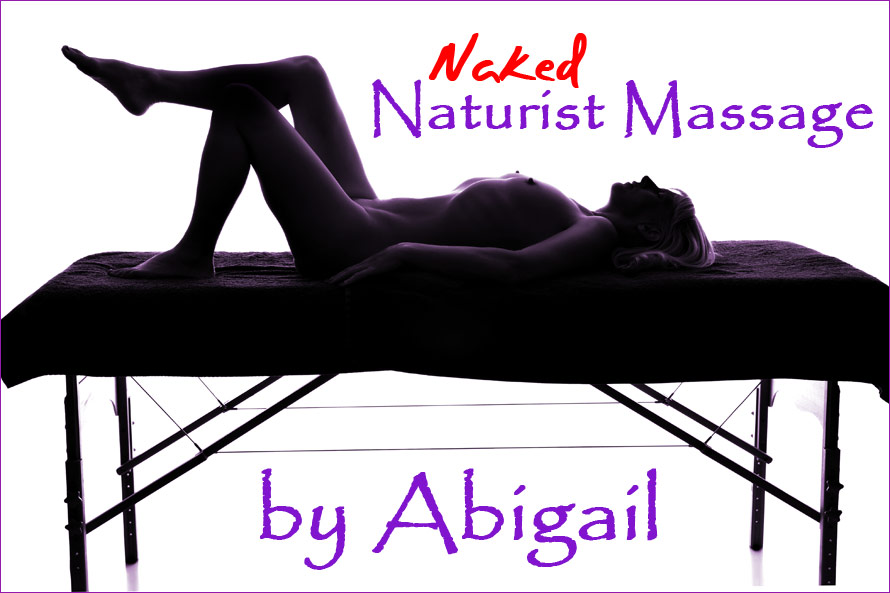 Whatever your age you are going to have the time of your life with my intensely pleasurable naturist massage, we are both naked and I will get you completely relaxed and totally de-stressed so that you can enjoy every single sensual sensation covering every inch of your body.
Available 8.am until 6.30pm Monday to Friday – Discreet safe parking on my driveway, or I am just a short 5 minute taxi ride from Leamington Spa Railway Station
So I am Abigail and you will no doubt want to discover a little more about me and the variety of  Naturist Massage techniques I employ. Firstly you will find  I work holistically – this means the body as a whole – body, mind and spirit. I have been a qualified masseuse since 1997 – I have also added to my knowledge and have built my experience through a variety of extra training in different styles and types of body massage such as sport massage, remedial massage, reflexology, the Bowen technique, I have also been on counselling courses and a hypnotherapy and stress management course. Finally, you can add to all that, I am a Reiki master as well with a few years experience thrown in for good measure. So really what I am trying to say is that you will be in very good, highly trained and extremely well-experienced hands.
Around 5 years ago, being a naturist myself, it felt natural to move into the naturist field expanding my experience as I went. Some of my clients ask me if I enjoy my work – I ask them to be the judge of this at the end of their treatments! I have certainly had no complaints so far|!!!
My Sensual Massage sessions are tailored to the discerning gentlemen or couples needs. Yes, I am able to work with couples too. The experience will be totally yours. Every person is individual and I treat you as such. My clients are discerning gentlemen or couples wanting a sensual relaxing massage expertly crafted, complete with a Lingham Massage included and those who want to be safe in the knowledge that they are in safe and fully trained hands. Be it for total pleasure and relaxation or with the added benefit of a more firm sports massage to sort out stress on a particular problem area, be it new or old, I have all the experience and techniques at my fingertips to ensure you will have a wonderful time.
I am available Hours Monday – Friday 8am – 6.30pm – To give you an idea of what I look like that really is me at the top of the page on the massage table. I am physically fit, size 10, blonde, 5ft 3″ tall with well kept and sexy nails. English White and my clients' ages range from 22 years to 82 years.
Visit me soon at my home in Leamington Spa. I'm just 10 minutes from the M40 Junction 15 or Junction 12. Local for Birmingham, Coventry, Stratford upon Avon, Redditch, Solihull, Northampton, Nuneaton and the East Midlands. I am easily reached from Worcestershire, Staffordshire and Derbyshire, Birmingham Airport The NEC, Warwickshire Exhibition Centre. My clients also travel from Tamworth, Nottinghamshire, Oxford, Oxfordshire and Cheltenham and Gloucestershire.